AHHHAHAHAHAH!!!!!! i got some duct tape and taped that bitch up!!!!!!! muahahahaha she lives to blacken another lung!!! because im my super happiness im am going to post the to live a lie, three year sampler.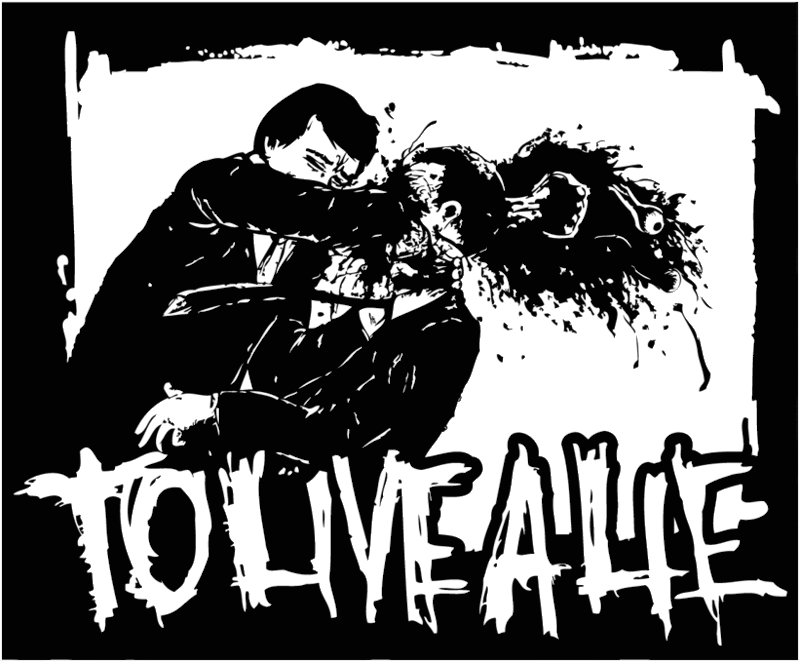 its a fuckin intense comp. that has allllll sorts of great great great stuff. with proletar, SMG, PLF, unholy grave, final draft, sakatat, magrudergrind, archagathus, xbrainiax, axrxmx and many many many others, you can imagine the brutalosity this cd will thrust right through your ear drums and cause brain damage. fuck you, download this.
download
, oh and if you can go and support to live a lie, and buy it, its a astonishly cheap $1.50, or the budget addition my poor ass got, which is $0.50. but it and support!!!!!!!!!!!!!!!!!!!!!!!!
speaking of axrxmx, there is a fuckin awesome show going on tonight! go if you live in LA