One of my favorite bands is on tour right now and i just saw them twice here in LA and it was intense as fuck. check them out if they are commin to your town, check there
space
here
. they are touring with unholy grave, it says phobia also but they dropped out.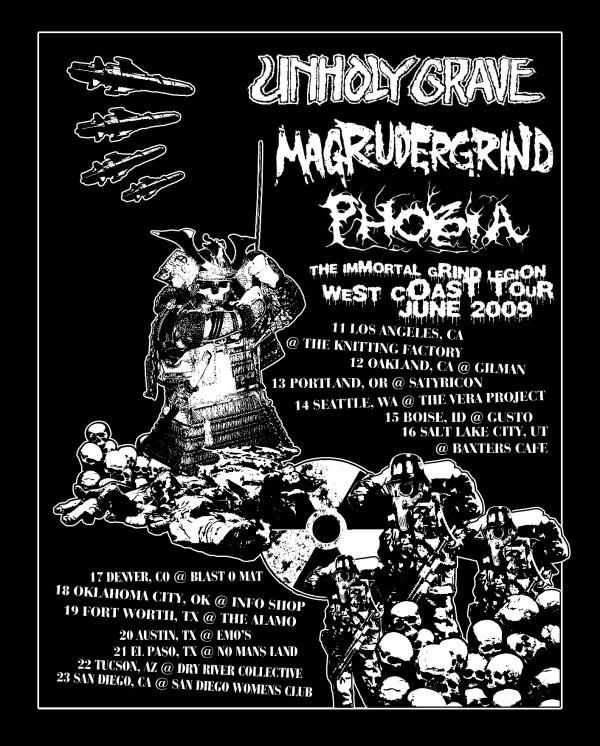 (Click to make bigger)
i was able to get their new CD, which is really awesome. it sounds different from the older material, sorta like the stuff on the This Comp Kill Fascists Comp, and you may be wondering if its good, of course it is...its fuckin magrudergrind. download or you fail.
myspace
download