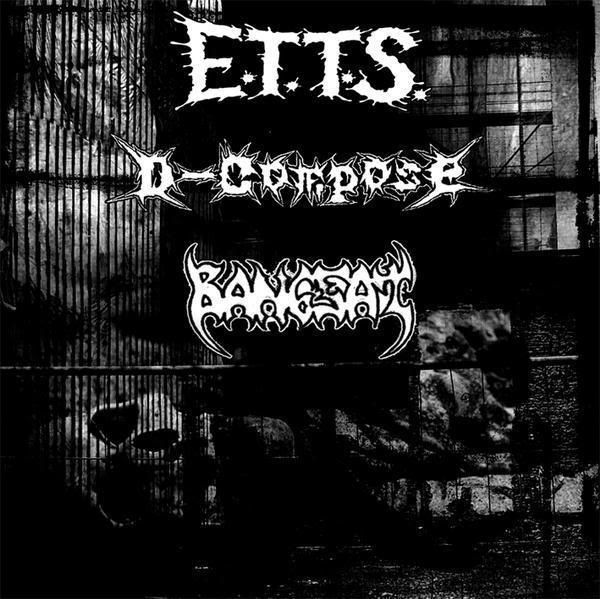 im bored enough to post so here goes, i just realized that my last post didnt have the download link so ima put that up now and im sorry for my stupidity. haha no wonder no one was downloading it!
but anyways, this cd is really good. i got it from a good friend of mine in jarkata with some other cds you will see on this blog sooner or later! its three bands,
D-Compose
,
E.T.T.S
, and his band
Bangsat
.
D-Compose
is a band ive been into since i was 13 and their part of the split is great. it has a dumb intro thats way to long but thats what you get some times, other wise theyre great. only two songs though which is a bummer, their pretty long though, well for grindcore at least. after them it is
E.T.T.S
. goregrind. thats all i have to say. nothing amazing, but its not bad. and last but definitely not least
Bangsat
. their part of the split is really really good. some of dat ol' school grind from indo that i cant get enough of. best part of this three way. download if you want a grindcore assault on the senses.
Bangsat's myspace
D-Compose's myspace
E.T.T.S's myspace
download bitch